The Healing Gift: Exploring the Remarkable World of a Medical Intuitive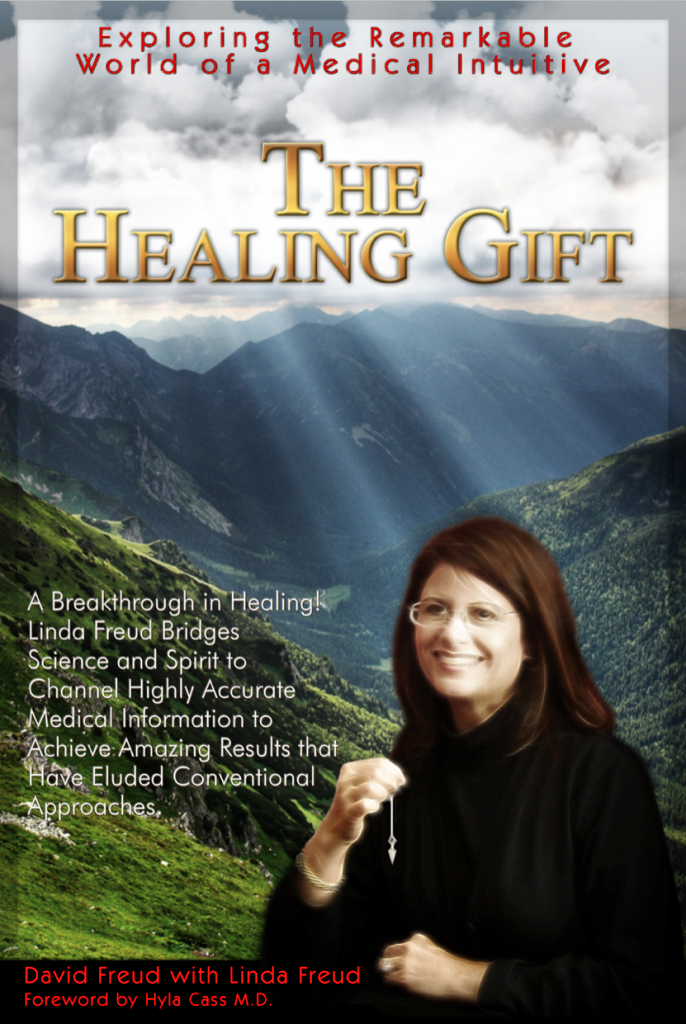 According to a number of leading integrative medical doctors, Linda Freud possesses what may be the most unique ability to heal or dramatically improve chronic health conditions in the world. What is a medical intuitive? Like a forensic psychic brought in to solve a crime, a medical intuitive is a medical psychic detective, brought in to find the hidden causes of chronic medical conditions that have eluded conventional doctors and diagnostic lab tests. This is not something she simply "pulls out of the air".  It is done through a brilliant and rigorous psychic process she developed called Metaphysical Systems Engineering™.
Working with a pendulum as she scans complex databases of medical, emotional, and metaphysical information, Linda channels angels and spirits to receive incredibly accurate information on chronic heath conditions. She then targets the appropriate natural remedies, detoxification and therapeutic protocols. She also channels a customized diet plan needed for successful treatment.
In The Healing Gift, author and medical researcher David Freud leads the reader down the scientific path of verification for Linda's diagnostic and treatment protocols. He provides stunning testimonials of healing from her clients and other doctors that defy conventional logic. They describe difficult health conditions she has successfully treated including arthritis, chronic fatigue syndrome, herpes, ulcerative colitis, infertility, as well as unresolved emotional issues.  Her gift allows her to discover the real origins and cofactors behind a challenging health condition. This could range from undiagnosed environmental toxicity to unresolved past life issues.
Once the groundwork for Linda's scientific credibility has been established, David shifts gears. He now uses this as a springboard to reveal even more astonishing metaphysical and spiritual information that, he writes, "must be taken seriously as it comes from the same spigot as the medical information."
The second half of the book introduces Sigmund Freud, Linda's main spirit guide and reveals another extraordinary revelation – Sigmund is now working through Linda to reinvent the field of psychology with discoveries he has made in the spirit world since he transitioned in 1939. From a neurological perspective, this includes the use of natural remedies to ease emotional suffering brought on by depression, anxiety, and hormonal imbalances.
The crown jewel of the book, however, is a remarkable channeled conversation on reincarnation with Sigmund Freud and later Carl Jung, as well as discourses on Linda's communication with angels, the distressed state of the world, and more surprising revelations.
As it ushers in a new age of miracles and hope, The Healing Gift is designed to shake things up by offering new breakthrough perspectives on healing and spirituality. It is guaranteed to provoke enormous controversy as it provides unique and overwhelming evidence that an authentic bridge exists between science and spirit.
Save
Save